Staffing Services
Quality TAlent, Tailored to your Needs
Are you an employer in search of reliable IT staffing services to meet your ever-changing business needs? Look no further. At Evinex, we specialize in connecting you with top-tier talent, aiming to place the right people in the right roles to drive your critical initiatives forward.
Finding the right candidate can be a time-consuming task, but it doesn't have to be. Our staffing services are designed to expedite the process for you. Our expertise around contract, contract-to-hire and direct hire, is tailored to fit your specific needs. Evinex can partner with you and assist on elevating your IT team and contributing to your long-term success.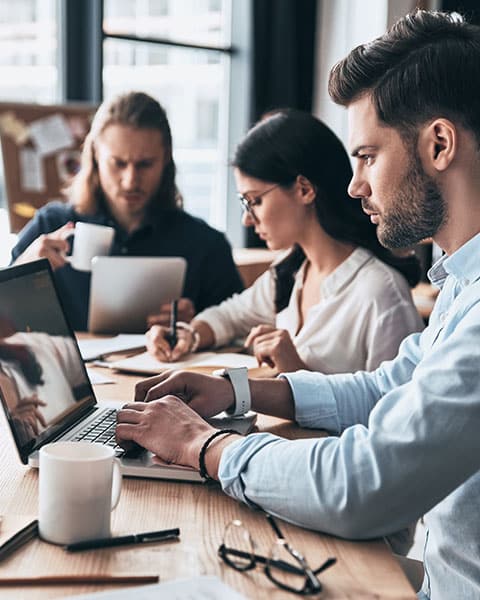 The Right TAlent, Right Now
Evinex is more than just another IT staffing firm; we're your strategic partner in talent acquisition. Based in Southern California, our team brings together over 100 years of combined experience in the technology industry. What sets us apart is our unique blend of IT staffing expertise and hands-on professional experience in both technical and functional roles.
Our extensive market and network of industry professionals allows us to deliver not just candidates, but the right fit for your specific needs. It's rare to find a staffing firm where the team has worked internally within IT organizations, gaining firsthand perspectives that enrich our understanding of client needs. This depth of experience allows us to engage in meaningful conversations with our clients, going beyond the surface to provide staffing services you can truly rely on.
Our Staffing Services
Tailored Solutions for Your Unique Hiring Needs
At Evinex, we understand that one size doesn't fit all when it comes to IT staffing. That's why we customize our staffing services to meet the specific needs of your business. Whether you're looking for critical expertise for a contract role, levering a contract-to-hire strategy, or in search of a permanent team member, we've got you covered.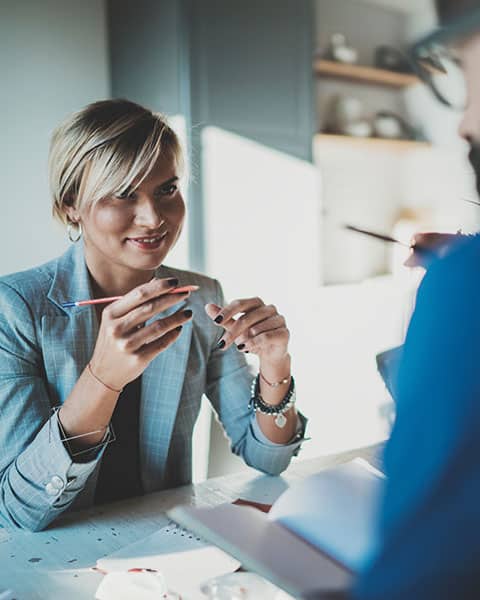 Contract staffing is all about agility and expertise. Our Contract services provide you with specialized talent exactly when you need it, without long-term commitments.
Staffing Service
Contract
Projects come and go, but the need for skilled professionals remains constant. Our Contract staffing services are designed for those times when you need specific skills on a temporary basis. Whether it's a critical project or on-going technology business needs, we provide you with the talent to get the job done.
By choosing Evinex's Contract services, you gain access to a pool of highly skilled IT professionals across various domains. We handle the recruitment, onboarding, and administrative details, allowing you to focus on your project's success.
Learn More: Contract
Staffing Service
Contract To Hire
Finding the right fit for your team is crucial, but it can also be risky. That's where our Contract to Hire staffing services come into play. This option allows you to bring someone on board on a temporary basis, giving both you and the candidate an opportunity to assess the fit before making a long-term commitment. It's the perfect way to evaluate skills, work ethic, and cultural fit without the immediate pressure of a permanent role.
With Evinex's Contract to Hire services, you get the flexibility to make informed decisions, reducing the risks associated with hiring. We handle all the initial screening, interviews, and onboarding, so you can focus on what really matters—finding the right talent for your team.
Learn More: Contract to Hire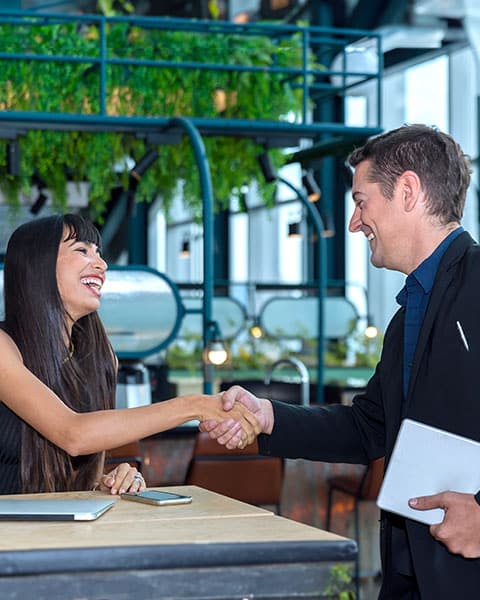 The flexibility to test before you invest is more than a convenience—it's a strategic advantage. Our Contract to Hire services let you assess skills and fit before making a long-term commitment, minimizing risks and maximizing success.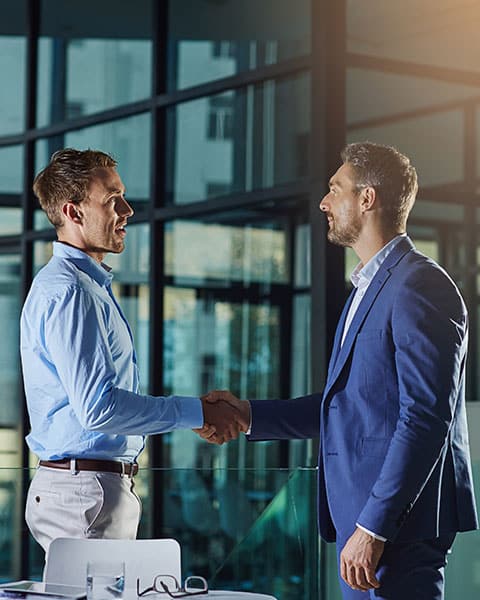 Direct Hire means direct results. With this staffing service, we streamline the hiring process to connect you with top-tier talent, ready for long-term success.
Staffing Service
Direct Hire
Time is of the essence when you have a vacant IT position that needs filling. Our Direct Hire service is designed for those instances where you need a qualified candidate, and you need them now. We take on the heavy lifting of the recruitment process—sourcing, screening, and interviewing candidates—to present you with the best fits for your permanent roles.
With Evinex's Direct Hire services, you get more than just a quick hire; you get the right hire. We leverage our extensive network and industry expertise to find candidates who not only meet your technical requirements but also align with your company culture and values.
Learn More: Direct Hire
Your Vision, Our People, Shared Success
Whether you're looking for the specialized skills offered through our Contract services, the flexibility of a Contract to Hire strategy, or the speed and precision of Direct Hire, Evinex will customize our solution for your unique hiring needs. We're not just filling roles; we're enabling success, one match at a time.
100+
YEARS OF COMBINED EXPERIENCE
4 weeks
AVERAGE TIME TO FILL
200K+
CANDIDATES IN OUR NETWORK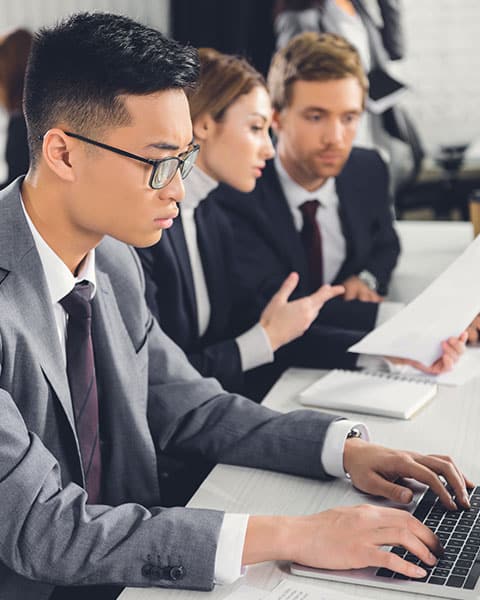 We've Got Your Back
In the competitive landscape of today's job market, 'good enough' isn't an option. That's why Evinex is committed to going above and beyond to meet your staffing needs. Our team of professionals is dedicated to transforming hiring challenges into growth opportunities, with the aim of helping you build a team that not only meets but exceeds your expectations.
Whether you need specialized skills for a project through our Contract services, seek to test the waters by utilizing our Contract to Hire option, or desire to fill a critical role quickly with our Direct Hire services, we have the expertise and resources to make it happen.
Testimonials
Finding the right talent in the tech world is like finding a needle in a haystack. Evinex made it seem easy. They understood our needs and provided us with candidates who were not just technically sound but also a great cultural fit. Highly recommend!
– Technology
In the healthcare sector, every hire matters. Evinex has been instrumental in helping us find professionals who are not only qualified but also passionate about making a difference. Their service is unparalleled.
– Healthcare
We've been working with Evinex for over a year now, and they've consistently delivered top-notch candidates for our various roles. Their understanding of the e-commerce landscape is truly impressive.
– E-commerce
Evinex understands the critical importance of security and accuracy in our field. They've supplied us with not only skilled but also highly dependable candidates, enhancing our hiring process.
– Aerospace
Finding creative talent that understands the fast-paced nature of the media industry is tough. Evinex connected us with professionals who fit seamlessly into our culture and contributed to our projects from day one.
– Entertainment
In the finance sector, we need professionals who are not just skilled but also trustworthy. Evinex understood our needs perfectly and provided us with candidates who are making a real impact. Their expertise in staffing for IT roles in the finance industry is second to none.
– Finance
In Renewable Energy, innovation is key. Evinex provided us with candidates who not only have the technical skills but also the vision to help us move forward. They've become an invaluable partner in our talent acquisition strategy.
– Renewable Energies
We were struggling to find the right talent for our retail operations. Evinex came to the rescue with candidates who not only had the skills but also understood our brand and customer focus. They've been a game-changer for us.
– Retail
Precision in Every Placement
Whether you need to fill a critical role or are planning for future growth, Evinex is your go-to partner for staffing solutions. Let's us help you to create a winning team!
Your Industry, Our Expertise
From tech startups to healthcare giants, we've got the staffing services to meet your industry-specific needs. Your challenges are unique; our expertise is broad.
In today's diverse and rapidly evolving job market, industry-specific expertise is more crucial than ever. At Evinex, we pride ourselves on offering specialized staffing solutions that cater to a wide array of sectors. Our services are designed to meet the unique challenges and opportunities each industry presents.
Technology and Software
In the fast-paced world of Technology and Software, finding the right talent quickly is crucial. Evinex excels in connecting tech companies—from established giants to agile startups—with skilled professionals in engineering, data science, cybersecurity, software development, and more. We're not just filling roles; we're accelerating innovation and helping you scale effectively. Ready to add critical resources to your current projects? Reach out to us!
Healthcare and Biotechnology
In the vital sectors of Healthcare and Biotechnology, the right talent can make a world of difference. Evinex specializes in identifying talent in electronic health records, healthcare software development, and data analysis. We're committed to providing the quality, experience, and expertise you need to fuel your innovation initiatives. Ready to elevate your healthcare project? Let's get started.
Finance and FinTech
In the dynamic world of Finance and FinTech, the stakes are high and the need for top-tier talent is ever-present. Evinex excels in placing experienced professionals in roles that range from functional to technical, supporting critical projects that help your organization thrive and scale. We're your go-to partner for developing and maintaining secure, efficient, and innovative financial technologies. Ready to engage technical talent that understands finance systems and processes? Let's connect.
E-commerce
In the booming E-commerce industry, innovation and customer experience are king. Evinex is your trusted partner in hiring top-notch web developers, UX/UI designers, analysts, and project managers to fuel your growth and meet the demands of an ever-expanding user base. We understand the unique challenges of this fast-paced sector and offer staffing solutions that keep you ahead of the curve. Ready to optimize your e-commerce operations? Let's make it happen.
Aerospace and Defense
In the high-stakes world of Aerospace and Defense, there's no margin for error when it comes to talent. Evinex is well-equipped to deliver highly skilled technical and functional resources for critical projects, from aerospace engineering software to data analytics and cybersecurity. We understand the gravity of the work in this sector and offer staffing solutions that meet its rigorous demands. Ready to boost your aerospace or defense projects? Let's take off.
Retail and Consumer Goods
In the ever-evolving Retail and Consumer Goods sector, staying ahead means having the right talent on your team. Evinex specializes in recruiting professionals for e-commerce platforms, supply chain optimization, and digital marketing. As the industry shifts toward modernization and automation, we offer staffing solutions that bring the most qualified resources to your critical projects. Ready to revolutionize your retail operations? Let's get to work.
Green Technology and Renewable Energy
In the burgeoning field of Green Technology and Renewable Energy, innovation is fueled by the right expertise. Evinex leverages its extensive network to bring in talent for software development, data analytics, and sustainability-focused roles, among other critical needs. We understand the unique challenges of this growth sector and offer staffing solutions that help you make a meaningful impact. Ready to power up your green tech project? Let's collaborate.
Entertainment and Media
In the dynamic world of Entertainment and Media, creativity meets technology. Evinex is your trusted partner for staffing roles in content creation, digital marketing, and tech development. We understand the unique blend of skills required in this industry and offer staffing solutions that keep you in the spotlight. Ready to make your next blockbuster move? Contact us today.
Gaming and Esports
In the competitive landscape of Gaming and Esports, talent makes all the difference. Evinex excels in recruiting game developers, data analysts, and marketing professionals who understand the pulse of this industry. We offer staffing solutions that help you level up your game and stay ahead of the competition. Ready to add additional technical talent who thrive in the creative space? Let's get started.
Education and EdTech
In the transformative field of Education and EdTech, innovation shapes the future. Evinex specializes in staffing roles that range from curriculum designers to software developers, all focused on enhancing educational experiences. We offer staffing solutions that empower you to make a lasting impact. Ready to augment your team with like minded talent? Start a conversation now.
Don't See Your Industry? No Worries!
If you didn't find your specific industry listed above, don't fret. Evinex has the expertise and network to assist with staffing needs across a wide range of sectors. We're all about finding the right talent for the right roles, no matter the industry. Ready to discuss your unique staffing needs? Reach out to us today.