THE Boutique STAFFING AGENCY WHERE BUSINESSES MEET Technology TALENT
Build a better future with Evinex. We're not just a staffing agency; we're your trusted partner. Whether you're a company seeking top talent or a job seeker looking for the right fit, we've got you covered.
We focus in connecting the right people with the right businesses. Our approach aims to connect employers with committed, skilled candidates while helping job seekers find positions where they can truly shine. With Evinex, you're not just filling a role or finding a job; you're becoming part of a community that values growth, collaboration, and meaningful work.
A Staffing Agency you can Trust
At Evinex, trust isn't just a word; it's the cornerstone of our business and the key to our success. Experience the peace of mind that comes from partnering with a boutique staffing agency genuinely committed to delivering exceptional talent. Our dedicated in-house team functions as an extension of your own, offering seamless service that meets and exceeds your expectations.
With years of experience and a proven track record, we've built a reputation for reliability, integrity, and unparalleled customer focus. When you choose Evinex, you're not just getting a service provider; you're gaining a trustworthy partner committed to your success
What we do
Bridging Talent and Opportunity, One Match at a Time
At Evinex, we're not just another staffing agency; we're a specialized technology talent partner. Our services are tailored to meet the distinct needs of both employers and job seekers.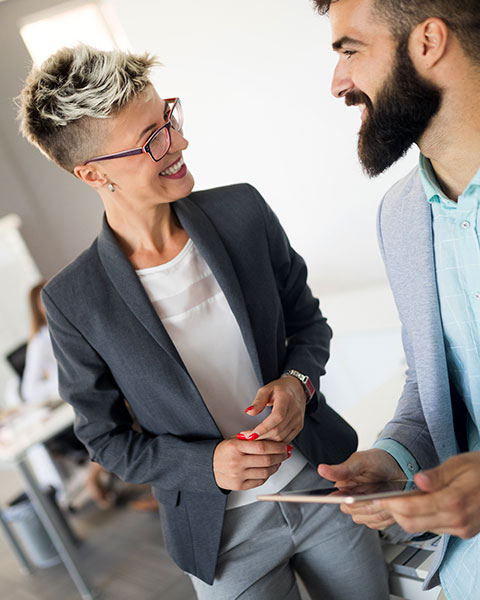 STAFFING SERVICES
For Employers
Finding the right talent can be a complex and time-consuming task, but it doesn't have to be. At Evinex, we simplify the process for you.
Our comprehensive services range from contract to hire, allowing you to test the waters before making a commitment, to direct hire and contract-based roles for more immediate needs. We take the time to understand your company culture, needs, and objectives to match you with candidates who will not just fill a role, but become an asset to your team.
STAFFING SERVICES
For Job Seekers
Your journey is unique, and we're here to help you every step of the way. At Evinex, we go beyond the job board.
Our focused job matching service is designed to help you find not just any job, but the right job. And with our wealth of professional growth resources, you'll have all the tools you need to not just land a job, but to thrive in your chosen field.
Focused Job Matching: We don't just find you a job; we find you the right job.
Professional Growth Resources: From interview tips to career planning, we've got you covered.
Services for Job Seekers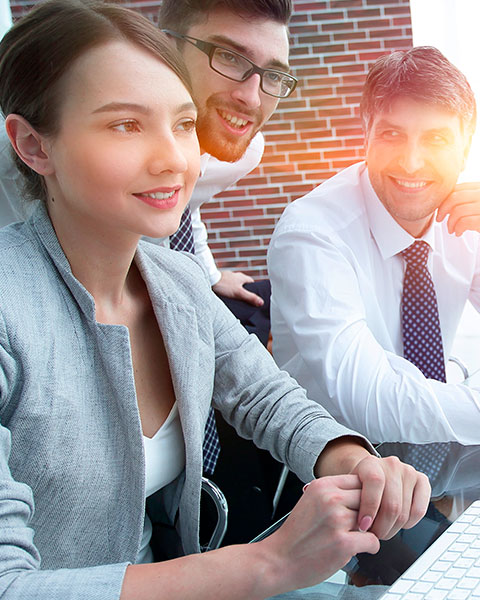 Whether you're a business in search of top talent or a job seeker looking to level up your career, Evinex is your go-to resource for success. Let's get started!
100+
YEARS OF COMBINED EXPERIENCE
4 weeks
AVERAGE TIME TO FILL
200K+
CANDIDATES IN OUR NETWORK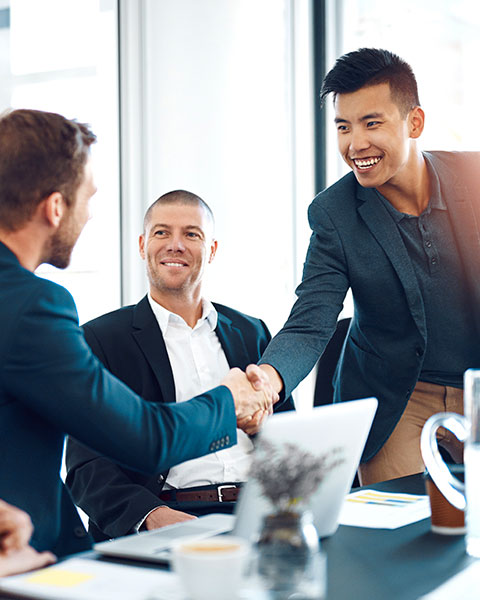 We will make it happen
When it comes to your job search or your technology talent needs, settling for 'good enough' just won't cut it. That's why at Evinex, we go the extra mile to exceed your expectations. Our dedicated team of professionals is committed to turning challenges into opportunities, with the goal of helping you achieve the success you deserve.
Whether you're an employer looking for a staffing agency and seeking to fill critical roles or a job seeker aiming for that position, we've got the expertise, network, and resources to make it happen. With Evinex, you're not just getting a staffing firm; you're gaining a partner who will stand by you, every step of the way.
Testimonials
Finding the right talent in the tech world is like finding a needle in a haystack. Evinex made it seem easy. They understood our needs and provided us with candidates who were not just technically sound but also a great cultural fit. Highly recommend!
– Technology
In the healthcare sector, every hire matters. Evinex has been instrumental in helping us find professionals who are not only qualified but also passionate about making a difference. Their service is unparalleled.
– Healthcare
We've been working with Evinex for over a year now, and they've consistently delivered top-notch candidates for our various roles. Their understanding of the e-commerce landscape is truly impressive.
– E-commerce
Evinex understands the critical importance of security and accuracy in our field. They've supplied us with not only skilled but also highly dependable candidates, enhancing our hiring process.
– Aerospace
Working with Evinex was a game-changer for me. They took the time to understand my skills and career goals, connecting me with a company where I could truly make an impact. I couldn't be happier in my new role as a Project Manager within my new company's PMO focusing on M&A Integration projects. This work challenges me with the complexity it brings to every day.
– Project Manager
I found myself facing every day in a job that no longer allowed me to learn new technologies, enhance my skills or challenged me. Evinex presented me with several new opportunities with their clients, and I landed in a role that not only allowed me to add value right away, but to also create software in the healthcare industry utilizing languages that I had to learn as I stepped into every day. Challenge accepted!
– Software Developer
Unlike other staffing firms that seemed self-focused, Evinex took the time to understand my specific career goals and skills. They connected me with multiple clients in the entertainment industry, ultimately placing me in a long-term transformation project that aligned perfectly with my aspirations.
– Business Analyst
In the field of cybersecurity, finding the right fit is crucial. Evinex understood my expertise and connected me with a company that takes security as seriously as I do. I'm now a Security Architect, and it's a perfect match.
– Security Architect
Beyond Staffing – Partnering for Success
Ready to make a change that counts? Whether you're a business looking for a staffing agency and seeking a critical addition to your team or a job seeker ready to take the next step in your career journey, we're here to make it happen. Let's build a brighter future, together.