Hashtagify
Increase your success thanks to hashtag marketing.
Hashtagify is an amazing tool that you can use to speed up your business growth, brand awareness, and marketing performance by making smart use of hashtag marketing.
This Twitter and Instagram tracking tool enables you to identify the best hashtags to influence your audience. What is more, apart from giving you custom suggestions, it also helps you to have a better knowledge of your influencers and competitors.
Using this fantastic tool, you can examine real-time data and get insights about any of your hashtags on Twitter and Instagram, such as popularity ranking, related hashtags, trends….
Besides, if you want to get a complete analysis of any hashtag or user, you should use Hashtagify. You'll definitely find out cool hashtags with this tool.
Also, you can use it to monitor your competitors and bring relevant influencers on board.
The sooner you start using this tool, the sooner you'll be able to strengthen your message. You'll do it thanks to custom suggestions based on your own profile.
By using Hashtagify, you will get all the information you need in just one place. You can download dashboards, charts based on your hashtags and use them to improve your performance.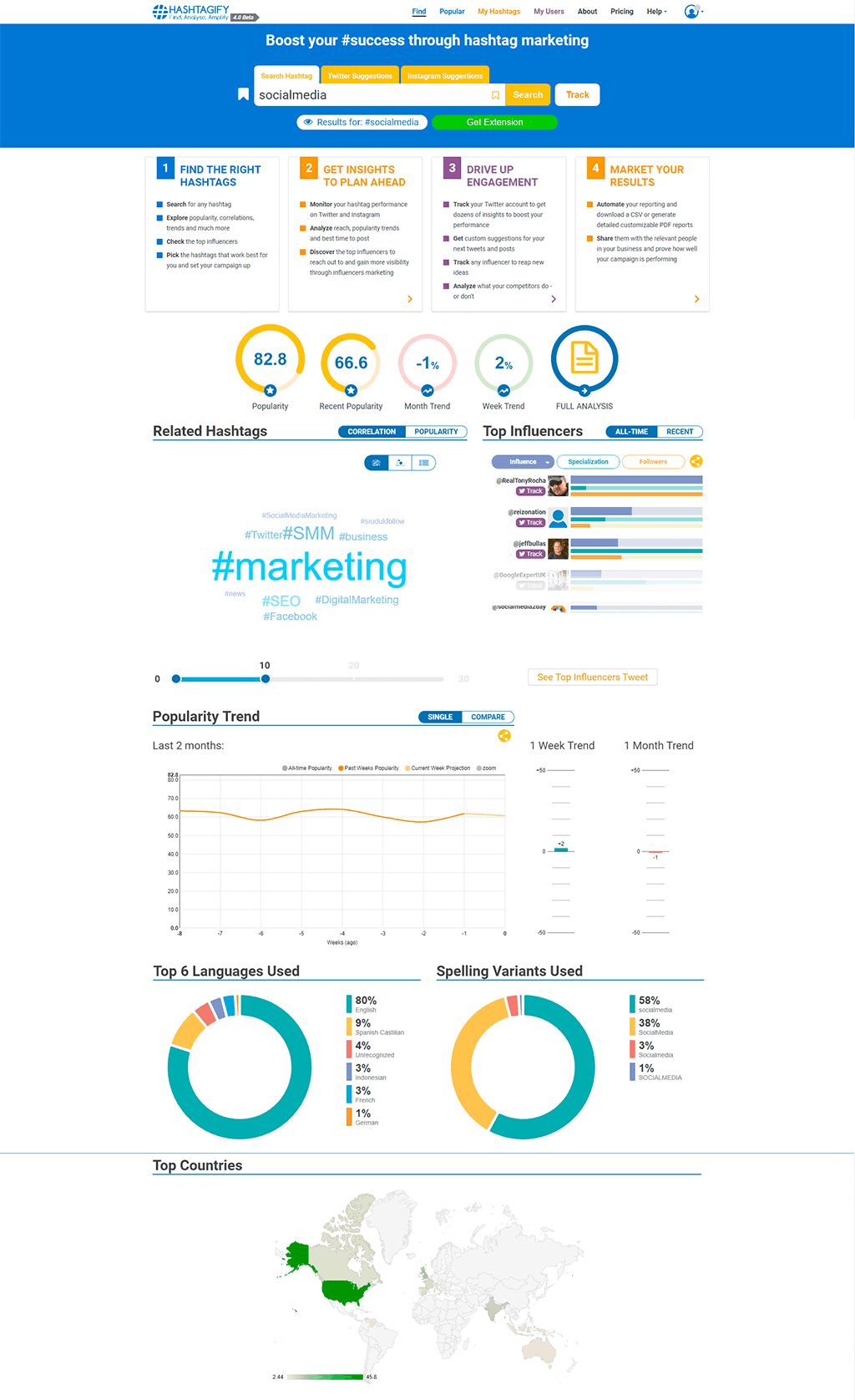 Features
Get the right hashtags through customs suggestions.
Obtain insights to plan in advance.
Increase engagement.
Find out the most popular hashtags by language.
Discover the top influencers to approach.
Price
Free trial.
$19 ~ per month.